IP66 Lights Edit – Bathroom & Outdoor Use – What Is IP66?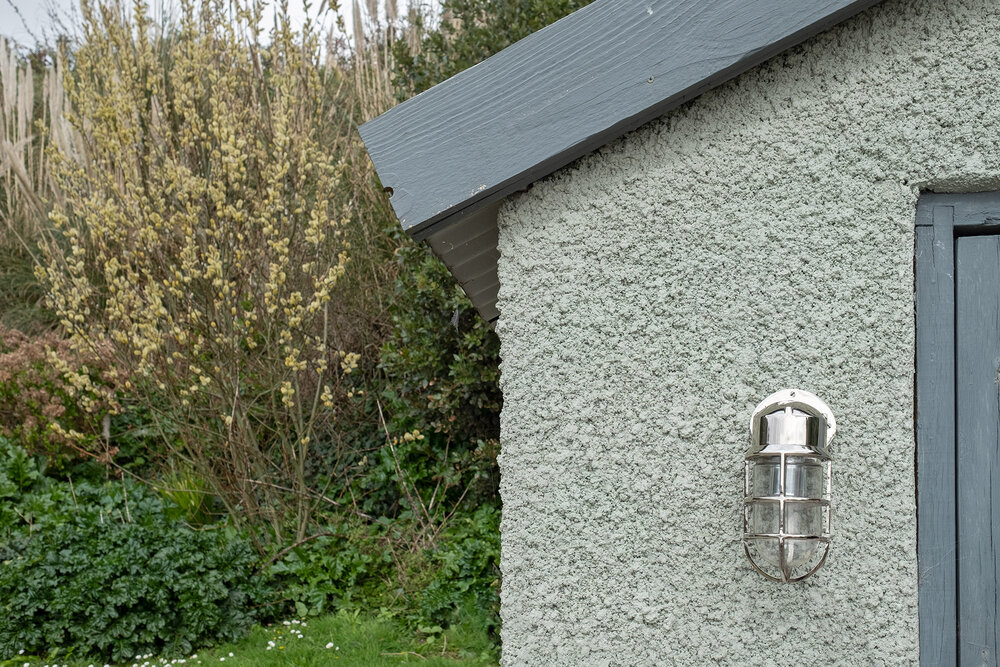 With Spring on the way, it's time to start thinking about getting the exterior of your property ready and well lit so you can enjoy the space into the evening. For outdoor and bathroom use, IP65+ rated lighting is recommended to meet with safety regulations, and to keep your home safe.
In this IP66 lights edit, we explore what IP66 exactly means and the ideal lights for bathroom or outdoor use.
What Is IP66?
IP stands for Ingress Protection which is used to determine the levels of sealing effectiveness of electrical enclosures against intrusion from foreign bodies such as tools, dirt and moisture.
The higher the IP rating, the better protection that it offers against dirt and moisture. When we talk about lighting in bathrooms, think of the bathroom as being split into various water risk zones, as the below image shows.
What does IP66 mean? The first digit which is 6 determines the protection against solids, 6 provides total dust ingress. The second digit determines the protection against liquids with 6 protecting against low pressure water jets from any direction.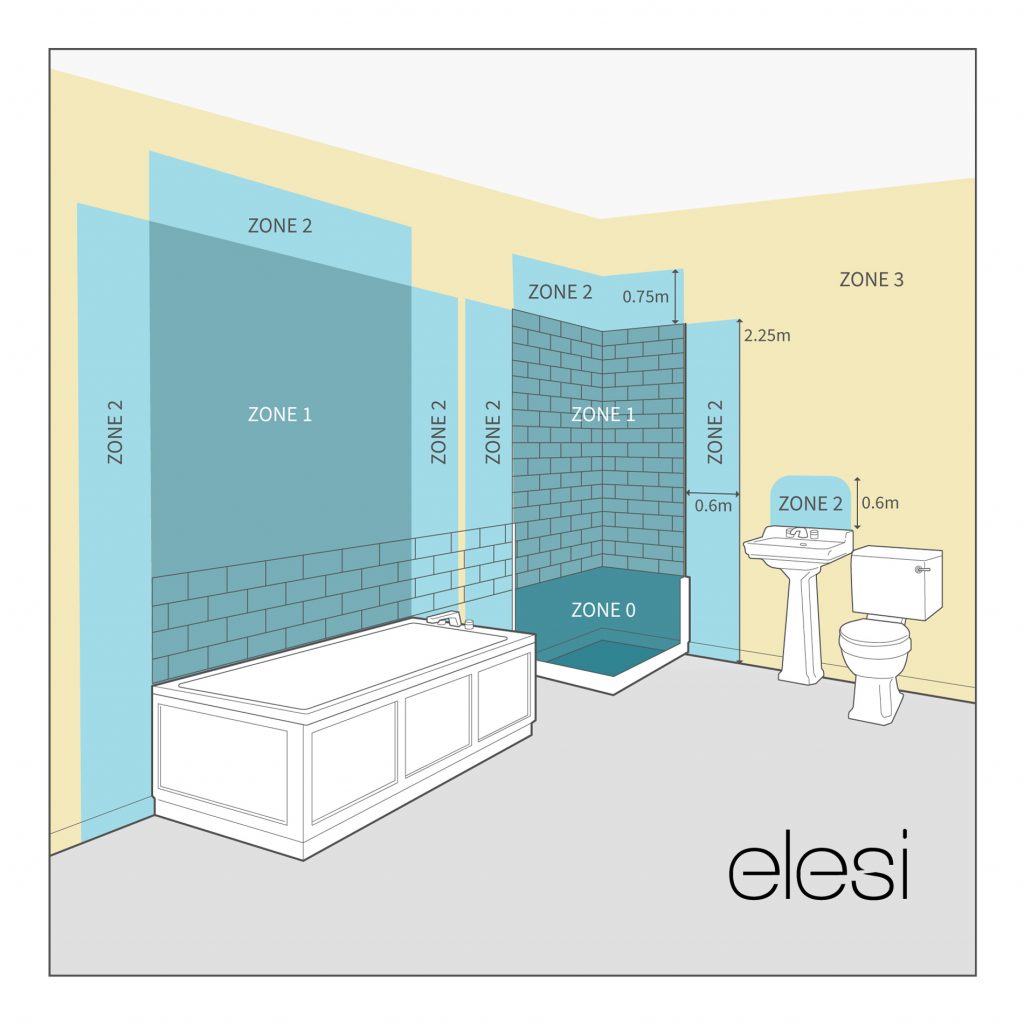 In a bathroom, zones 1 and 2 are required to have an IP44+ rating. Although, generally it is better to go higher to an IP rating of IP65 which provides better protection against dirt and moisture.
IP65+ is also the preferred rating for outdoor lights. Although, IP45 and above would typically be considered splash proof. If you are looking for Patio or decking lights, we recommend an IP rating of IP45 or above as these areas are often cleaned by using a power washer.
IP66 Lights Edit For Outdoor & Bathroom Use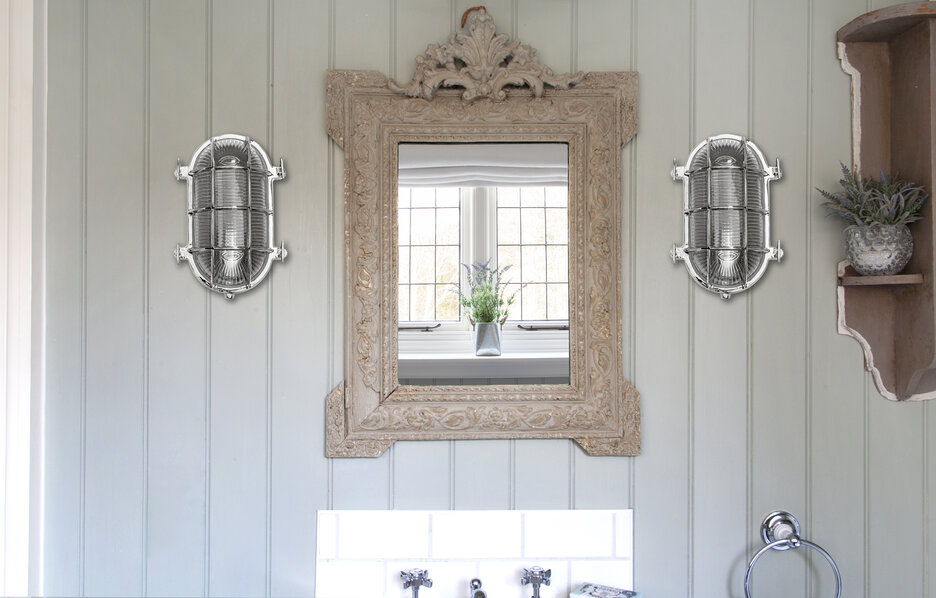 The flaxman bulkhead wall light in nickel lends itself to both bathroom and outdoor use with its nautical, industrial style. The expert hand creation of each light provides a variance in finish which denotes craftsmanship and prestige. IP66 rated, this light will not corrode with exposure to the elements.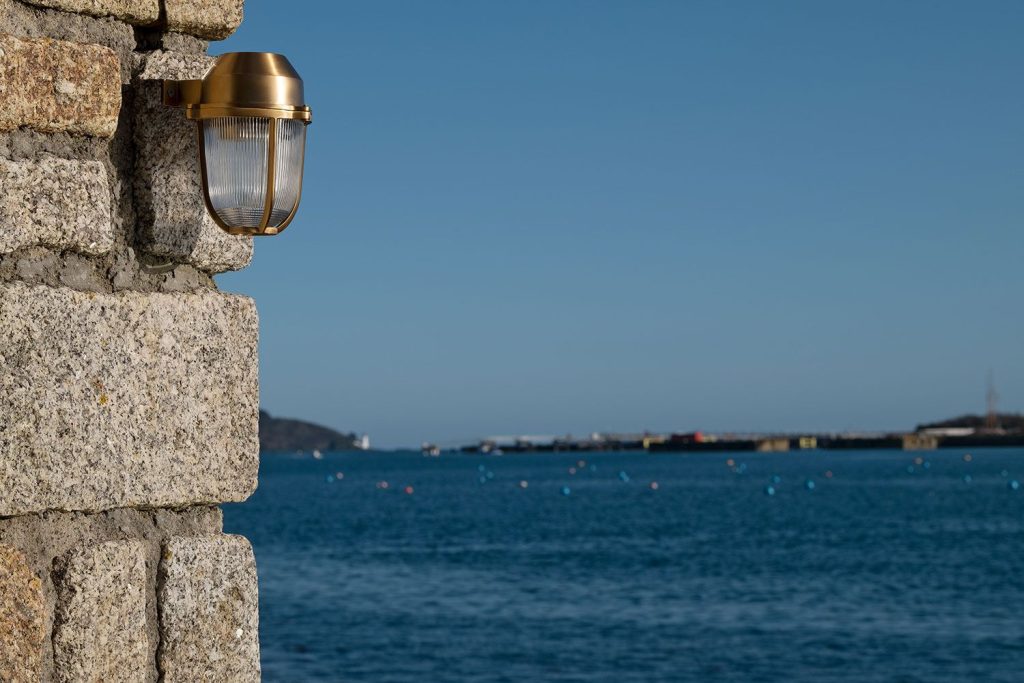 Made with real solid brass, the Hopkin IP66 prismatic wall light adds a nautical, vintage edge to an exterior. Perfect for outdoor or bathroom lighting as it will not corrode.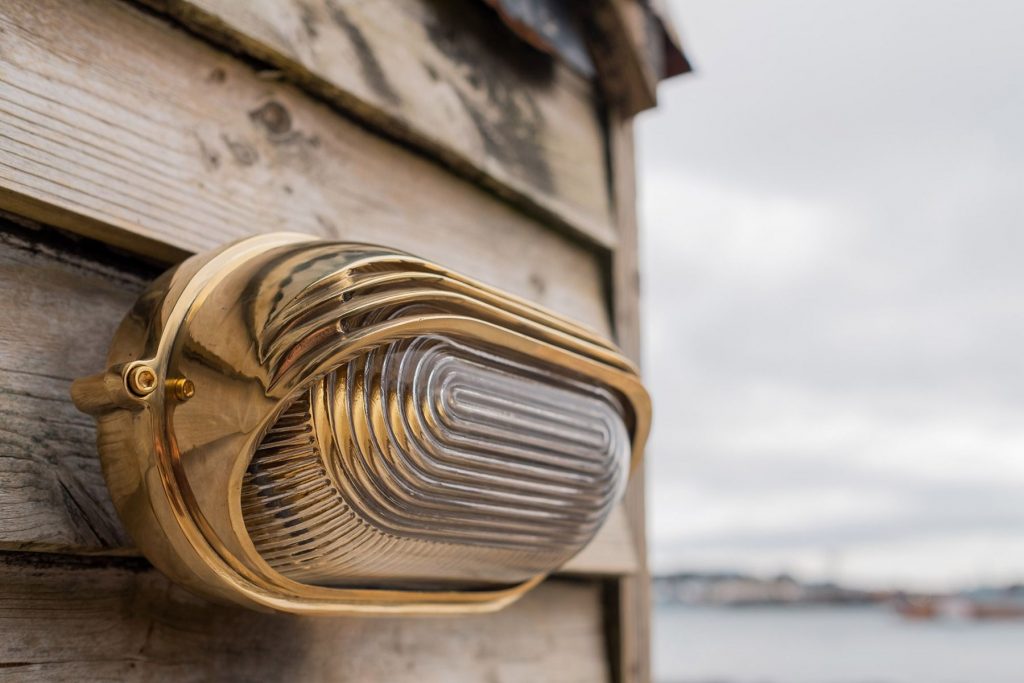 Hand crafted in solid brass with an ungalvanized polished brass finish, this Art Deco wall light is a sophisticated redesign of the original nautical bulkhead, with thick prismatic glass and an IP66 rating.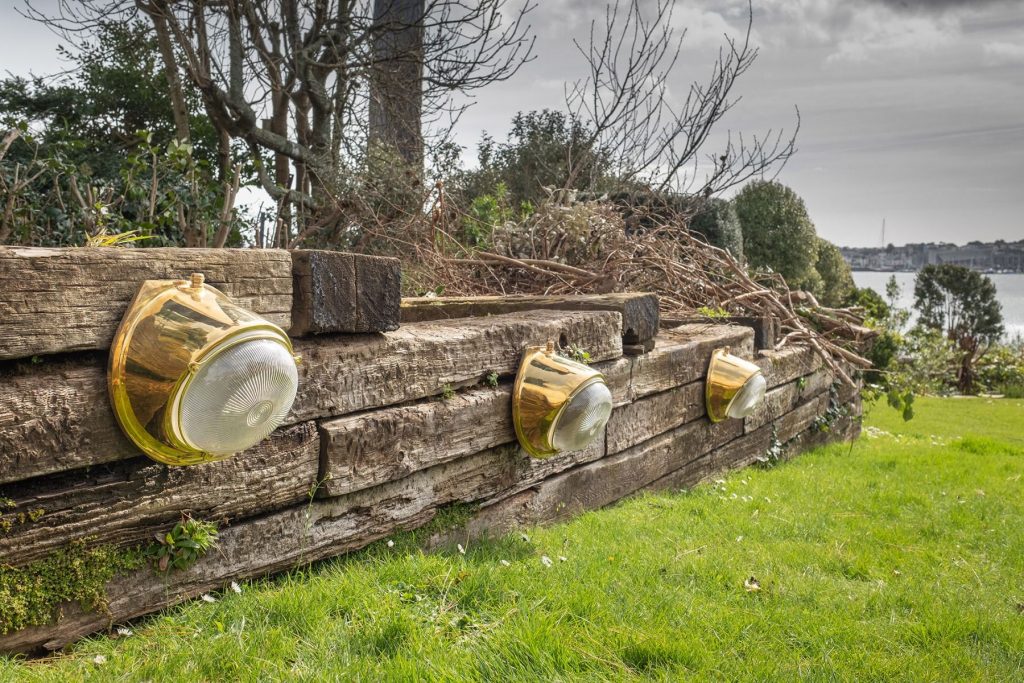 For a coastal property that is exposed to the full elements, a nautical light that provides protection and won't corrode, the Kingly wall light is a smart choice. The brass ages naturally beautifully, but can be brought back to its original finish with the use of suitable brass polish.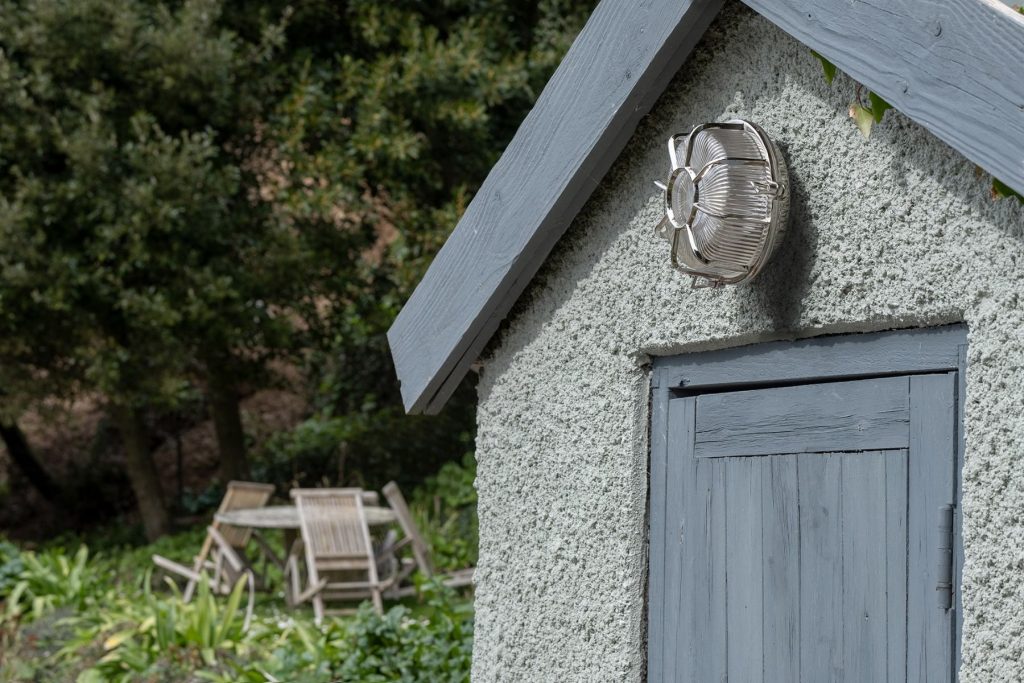 This nautical bulkhead wall light is great for illuminating a larger outdoor space. The soft sheen of the nickel finish lends a contemporary twist on a classic wall light.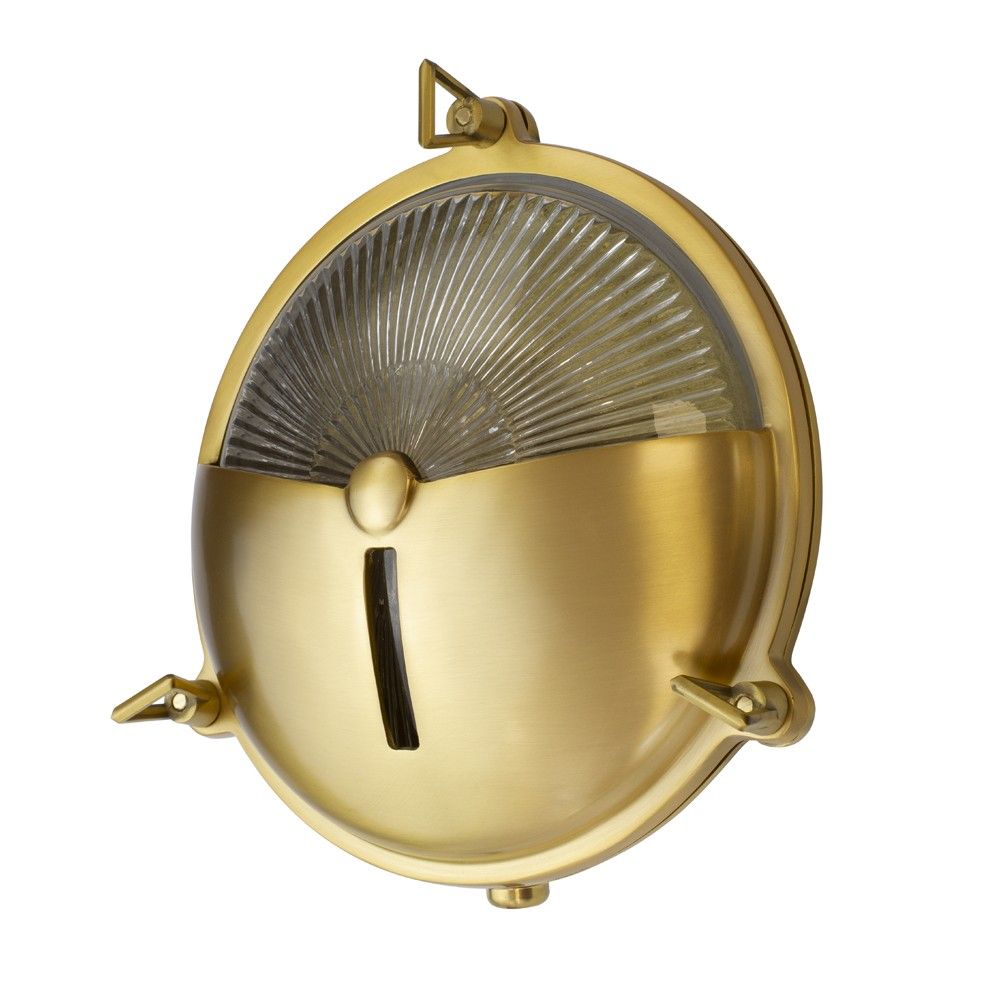 The solid brass Carlisle half cover wall light is a sensational light for both bathroom and outdoor use. Adding presence and style to a space, this highly versatile light is made from hand blown prismatic glass and solid brass for longevity and durability.
Whilst zones in a bathroom and some outdoor spaces can take a lower IP rating, it's generally best to go higher to IP66 for better protection against dirt and moisture. Take a look at our full range of outdoor & bathroom wall lights to help make the most of your outdoor space this Spring.