How Many Pendants Should You Put Over a Kitchen Island?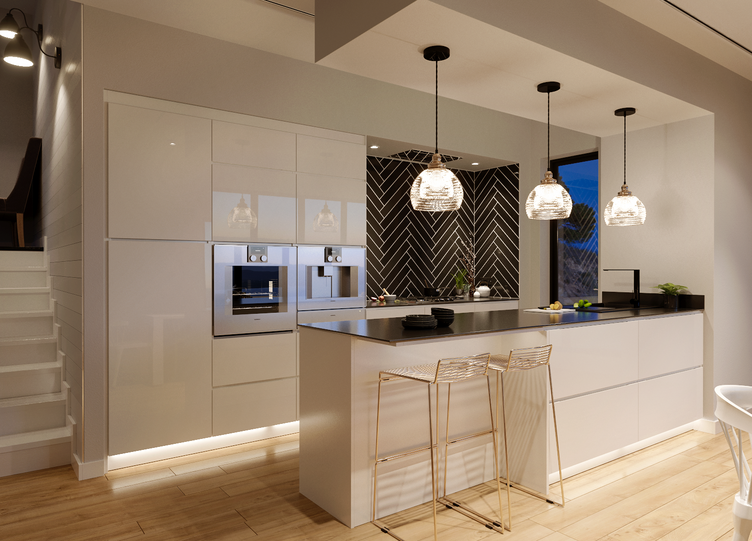 Kitchen islands are a great feature in a kitchen. They help to create a light, airy and more importantly, social space that can be enjoyed by everyone. Your kitchen island might be ready to go, but without the adequate illumination it won't be that airy, and open space that you're trying to achieve.
We explore kitchen island pendant lighting and how many you should put over a kitchen island.
How Many Pendants Should You Put Over A Kitchen Island?
It is quite subjective as to how many pendant lights should be hung over a kitchen island. Of course, you need to take into consideration the size of the kitchen island and height of the room you are working with.
Generally speaking, when it comes to pendant lights over a kitchen island you should think about the rule of odds. This is one of the only exceptions to three's a crowd, because in fact, 3 is the just right amount over a kitchen island! The reason a row of odds of 3, 5 or even 7 work better than singularly or as a pair is because it allows for a harmonious, and well balanced area between the spaces, rather than subjects. This design concept provides a much more visually attractive space than if you were to use evens.
However, there are occasions when just two can look good. But this should be decided by your space, as the rule of odds scientifically, and visually does work better over a kitchen island. A balance of odds will help to disperse and reflect the light evenly throughout the space.
Kitchen Island Pendant Lighting Ideas
There are lots of gorgeous pendant lighting ideas suitable for use over kitchen islands, whether you're looking for a colour match to kitchen cabinets or glass lighting to match your decor effortlessly.
Our Glass Library collection is the perfect place for glass pendant lights. The Milton lends itself to a pendant light for use over a kitchen island due to its elegant elongated shape. This makes 3 work perfectly together. The Milton clear glass pendant light can be paired with a choice of bulb holders. Including chrome, copper, nickel, gold, brass and black nickel so you can match it to the interior hardware in your kitchen.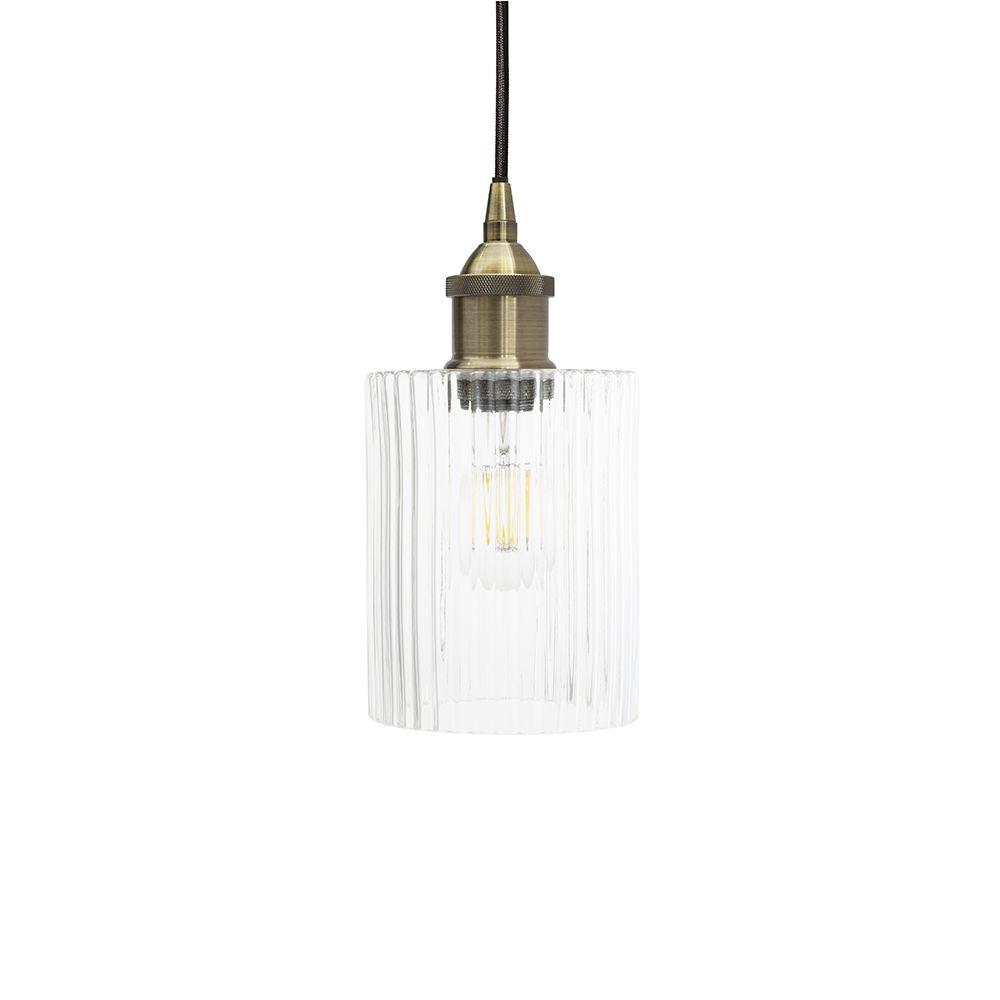 The Henley is another sensational kitchen island pendant light. A row of three would look great in an open plan kitchen setting. The glass helps to disperse, reflect and retract light. Perfect for a kitchen which doesn't get a lot of natural light.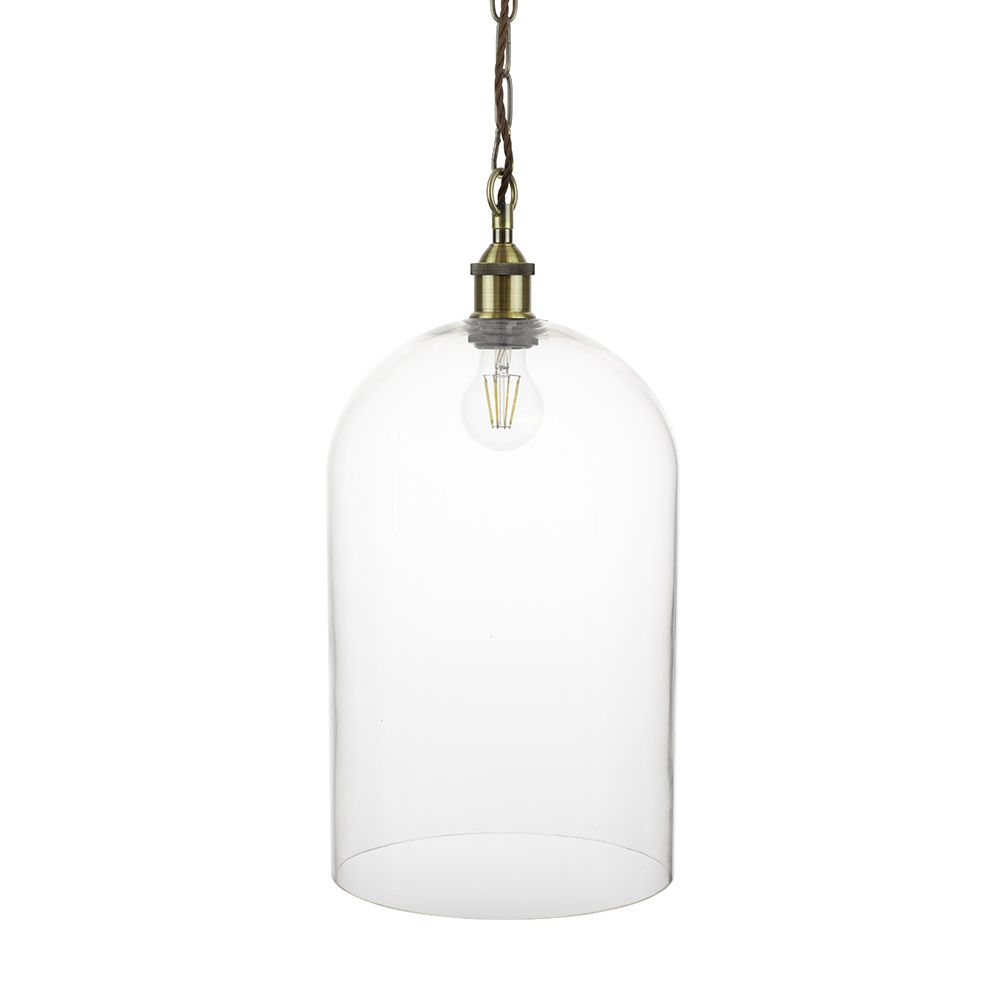 For a larger kitchen space the Lawrence will create gravitas and presence. The luxurious and large Lawrence Clear Elongated Dome Glass Pendant Light comes with a choice of beautiful metal bulb holders including nickel, gold, brass and copper. Fitted with a chain, this light works well as a centrepiece as well as in a row, or above a table.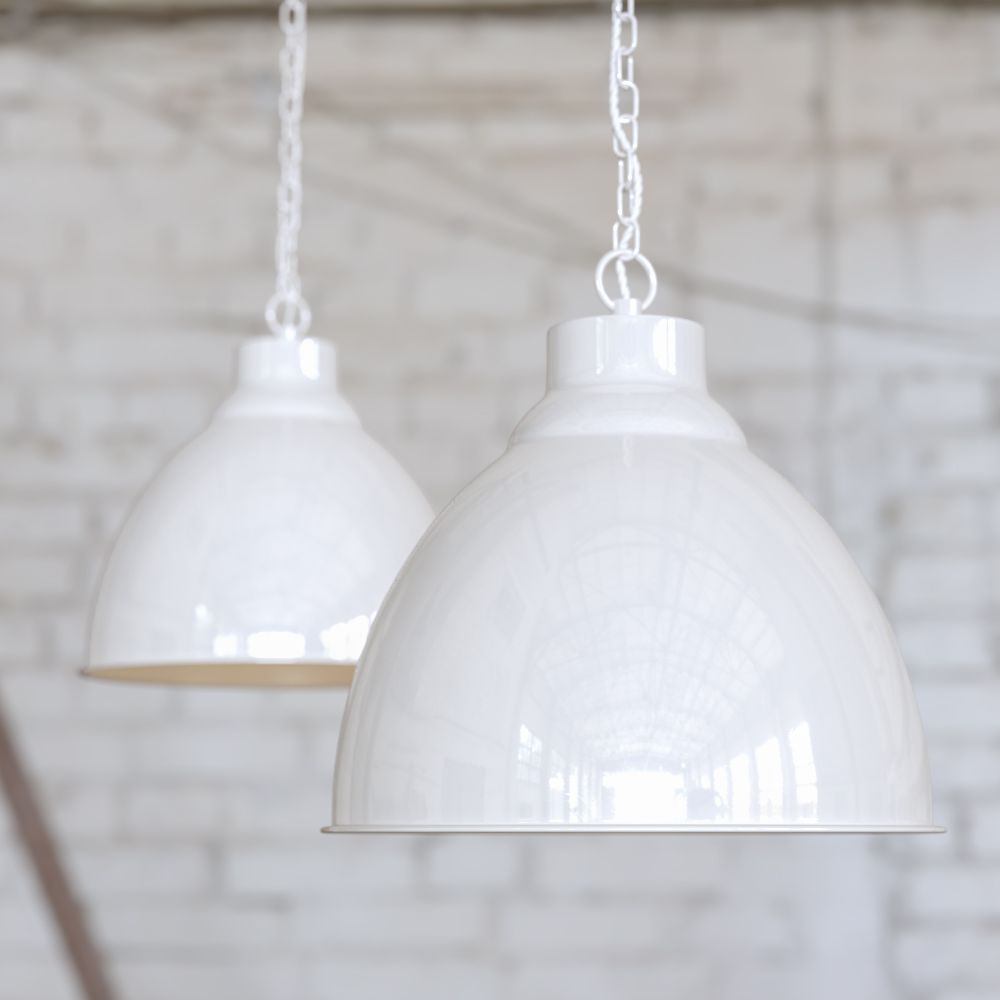 From our hand painted collection of lights, the Oxford vintage style pendant is perfect for a country style or period kitchen. The enamelled look, with natural subtle imperfections to give the light authenticity and charm. Available in 10 desirable colours.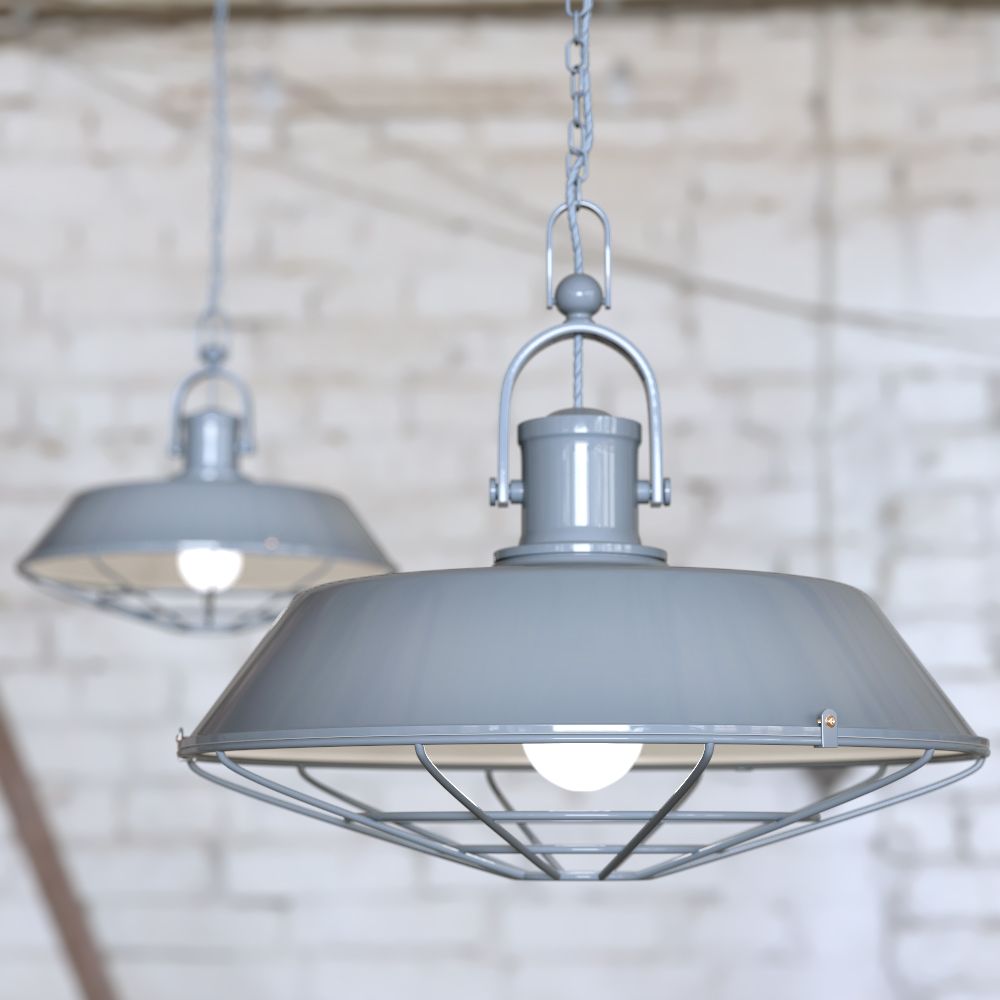 For a larger kitchen space, the Brewer cage industrial pendant light would look great as a row of odds. The ultimate in industrial styling, this Brewer Cage Industrial Pendant Light in French Grey is hand finished in paint to emulate a timeless enamelled look.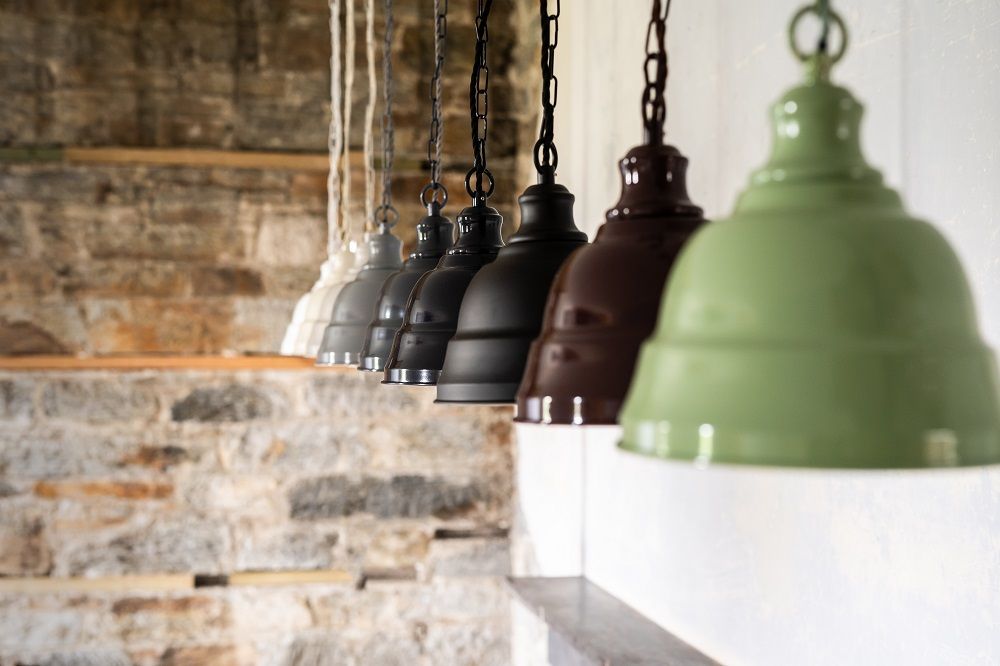 For smaller kitchen islands, the petite Ganton is one of the smallest pendants in our range, but certainly doesn't lack on style! With a charming bell-like shape, the Ganton Vintage Cage Pendant light offers both style and versatility. The cage can be left on or removed, for two slightly different style options.
Take a look at our full range of pendant lights for more kitchen island lighting inspiration.